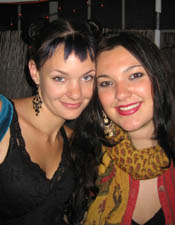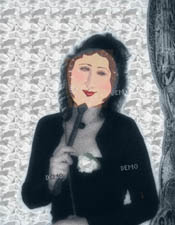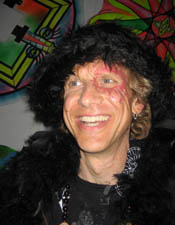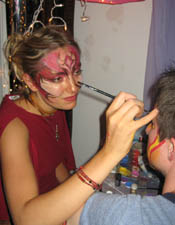 ANON SALON
invites you to be a part of the

SOMA ROSE
real BEAUTY PAGEANT

Prizes for the most beautiful tattoo, hairdo,
eyes, costume, karaoke song & more!

SATURDAY, JULY 29, 2006

@ ANON GALLERY
285 9th St. (@ Folsom/SF)
10pm UNTIL LATE!

Suggestive Donations:
$10 b4 10:30
$15 - Miss Terious
$20 - Miss Aligned

http://www.anonsalon.com/july06

Featuring...

DANZY ReAL
• SLY (Sub Dub Luv)
• ROB RAYLE (Koinonea Hero)
• NAZ (In House Records)
• J-BIRD (Pacific Sound / Sunset )

ReAL FINE TIME
• ANCIENT FUTURE
(Live Arabic Trance Trio)
• KRADDY (Muti, Refiner)
• ALXNDR (Troubled Panda, Downlow)

MIRROReAL
• DANIEL FURON (Gorgeous Fauxteaux)
• PHANTOMEYE (Foto Beauty Full)
JOIN THE PROFUSION OF PAGEANTS!
BE A JUDGE! BE A CONTESTANT!
Most beautiful tattoo, hairdo, karaoke song,
costume, hat, eyes, couple, dancer &piercing!
Be a judge! - Be a contestant! Be You-tiful!
• RAISE YOUR OWN ROSE/
Beloved/ Fatima
• Add to the BEAUTY WALL of X-presSSion
• RADIA / MagicGrow Video
& CELeBraTING THE BLUshING BEaUTY
oF ThE AnON PLAYeRZ
• Light Toyem/MICHAEL'S LIGHT TOYS
• Classy Airbrushed Booty Parlor/ CLAY CHOLLAR
• Rose of Dawn: OCEANA
• Pink RoseMerry: DEE DEE RUSSELL
• Absinthe Truffles/ ZoECACAo
• KARAOKE ROSEHIPS
• LIGHTN' WIRE
• ROSE N' ROOF GARDEN
& MORE!

<.. Back to Anon Top