Save the Hearts & Flowers for Later..
Tonight, Love gets Under your Skin!

In the Form of these 9 Love Potions..

ONE.. ONE SHOT TATTOO ARTISTS display their visions
~ KARINA FIGUEROA (Lakarina.com)
~ PASHE (One Shot Tattoo)
~ NAKONA (DjiBoogo Collective)
~ Down to the Wire (Part One) - Faux-taux Fetish
~ Stills & Video by MARGUERITTE HARRIS
TWO.. Be cooler than you already are..
~ Do the RED & BLACK thing..costume colors encouraged
~ Design your own Tattoos
~ Blindfold Kissing Booth

THREE.. Keep it moving to..
~ FERAL (Innerwow!/ Anon)
~ LAURA HOWETT (El Circo)
~ JENÖ (Noise from the Void)
~ TOM THUMP (Loosejoint/ TomThump)
~ RHYTHMYSTIC (BeatStream/Funkizm)

FOUR.. LIVE Funk in the Le Disco Trunk
& Low-Down 'Lectrolucious
~ SUGAR & GOLD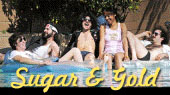 FIVE.. We Gotta a Lotta Burlesque..
Pole Dancing By NICOLE & Erotic Burlesque by KRISTA
& Bellydancing by ARADIA SUNSERI

SIX.. Climate Theater presents Miscreants Cabaret in
Nightmare Before Valentine's Day
Two shows - 7 PM & 9 PM - $20 general
SEVEN.. Sinema Sensual Scream Savers
~ "Mistress Kiki's Temptation"
~ Fresh video + STEFAN G's Luminous Lounge

EIGHT.. Medici Lounge Valentine's Eve Dinner Special.
Wear black and red and say "I'm feeling lucky!" for 15% off bill

NINE.. Lingam Ear Ring Toss.. & Other Party Games.
The awesome new cozier than ever Roof Garden plus more of the most
adventurous art & people on the planet.. Love Rules!

And thanks for the YELPs.. but chill already..ok?
SIGN UP FOR THE MAILING LIST @ anonsalon.com