1) SEA OF DREAMS NYE - (SEBASTAPOL) - 12.31.17
2) ANONEVENTS EVENT DESIGN SERVICES - Now!
3) YARD DOGS ROAD SHOW MOVIE STREAMING - Now!
4) A VERY MERRY MISFIT CABARET - 12.15-12.30.17
5) NEW BOHEMIA NYE - 12.31.17
6) EDWARDIAN BALL (SF) - 1.26-1.27.18


1. SEA OF DREAMS NYE 2018 - 12.31.17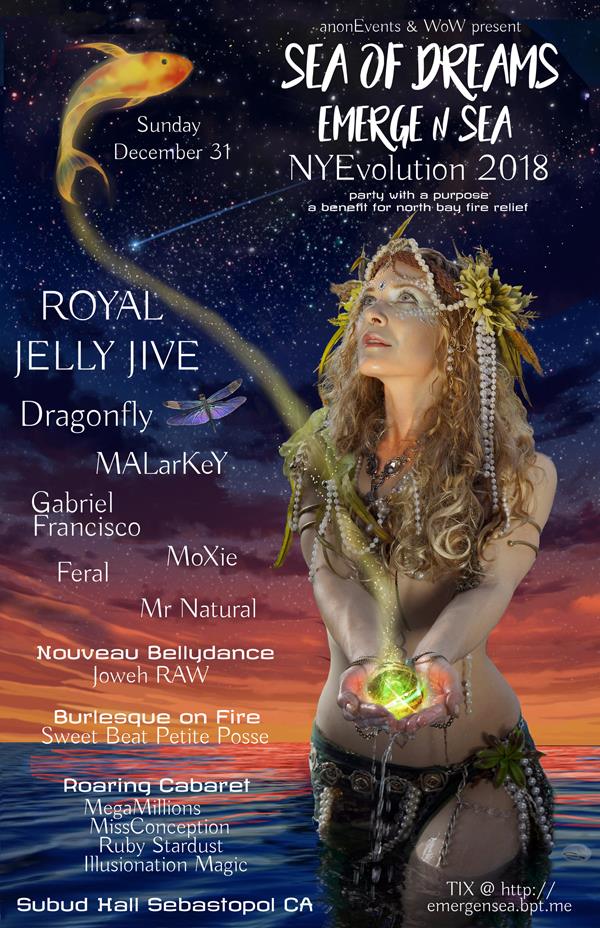 anonEvents + WoW! present
SEA of DREAMS: EmerGenSEA NYEvolution 2018

Sunday, December 31, 2017
8:30pm-2:30am

@ Sebastopol Subud Hall
234 Hutchins Ave,
Sebastopol, CA 95472
21+

BUY TIX: https://emergensea.brownpapertickets.com/
FB EVENT: https://www.facebook.com/events/290265874826660/

A stream of consciousness to welcome the new year benefiting
the RCU North Bay Fire Relief Fund

Featuring
MUSIC by:
• ROYAL JELLY JIVE
• Dragonfly
• MALarKeY
• Gabriel Francisco
• Moxie
• Feral
• Mr. Natural

PERFORMANCES by:
• Gyrating Bellies: Joweh RAW
• Burlesque Duo Duet: Sweet Beat Petite
• Roaring Cabaret: MegaMillions of The Lion's Roar
• Light Hoops & Poetic Consciousness: MissConception
• Fire dance ritual: Sweet Beat Petite Posse & Joweh
• Sirens Song: Ruby Stardust
• Slight of Hand: Illusionation Magic

DeCo-Creations by:
• anon ambiotica
• eye for style
• Inflatabill
• Illuminatrix
• Fop Doodle

Backyard fire circles ~ Bedouin tent oasis ~ Food ~ Cocktails
Coffee Klatch ~ Free parking
Art installations ~ Cabaret shows ~ and YOU!
Costumed Creativity highly encouraged

Please RSVP as "going" on our FB event page to stay engaged with updates & announcements

Party with a Purpose: a portion of the proceeds will be donated to
Redwood Credit Union North Bay Fire Relief Fund
2. ANONEVENTS - EVENT DESIGN SERVICES NOW!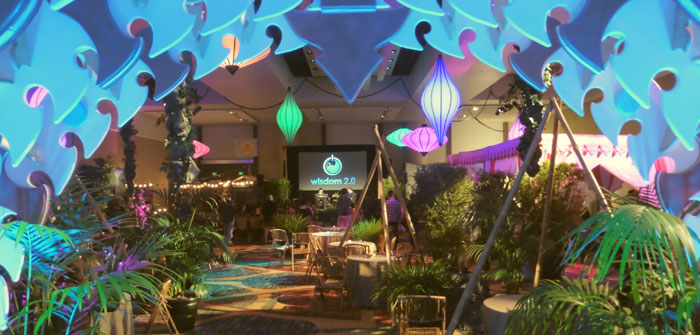 PUT THE ANON SALON TOUCH ON YOUR UPCOMING EVENTS!

Let Anon Events/Climate Theater handle all of your bar and decorating needs!

We manage everything from permitting to decor and lighting, and can also assist with booking unique musical and theatrical talent.

You know Climate Theater, Anon Salon, and Anon Events from our involvement in large scale productions in the San Francisco Bay Area over the past 30 years, including Sea of Dreams NYE, Hardly Strictly Bluegrass, Wisdom 2.0, How Weird, SuperHero, and Burning Man's Street Fairs.

We can take care of your staff and setup needs for almost any type event. From corporate receptions to art soirees, we've done it all. If you need a friendly, knowledgeable and understanding team of professionals with a solid roster of staff and performers, we're your go to guys.

Utilize our years of experience to make your event space look spectacular and let us know how we can help bring your vision into reality.... Wishing you a wonderful Holiday season and a great start to 2018!

Anon Events/Climate Theater: Joegh Bullock & Laird Archer

http://anonevents.com <=• | •=> http://climatetheatre.com
3. YARD DOGS ROAD SHOW MOVIE STREAMING - NOW!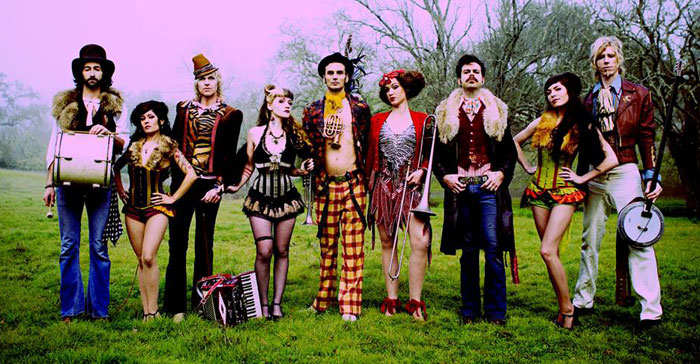 If you like many, miss the Yard Dogs Road Show... or if you missed them altogether, they're back in movie form, now available for streaming or purchase @

https://vimeo.com/ondemand/yarddogsroadshow

It's a really wonderful film put together by Flecher Fleurdujonn and Little Macho from footage that Flecher shot over the course of freakin' years...

It's the story of a gang of poets, artists, dancers and musicians who turn a pile of puppets, an abundance of creativity and a yen for adventure into an international touring "vaudeville" show. These guyz & galz ... rocked the Bay and beyond in big, fun and sexy ways.
4. A VERY MERRY MISFIT CABARET - 12.15-12.30.17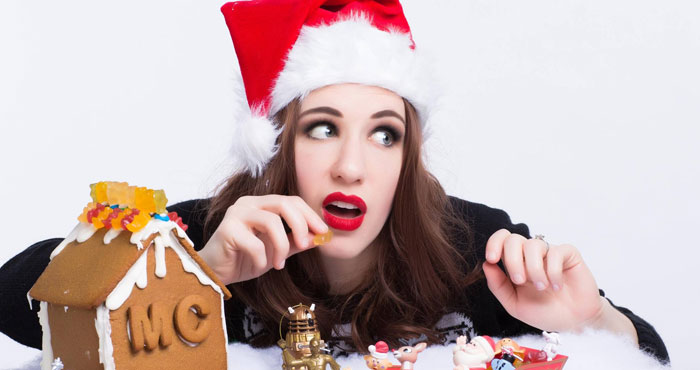 A VERY MERRY MISFIT CABARET
THREE DECEMBER WEEKENDS
FRIDAY & SATURDAY 15 & 16, 22 & 23, 29 & 30, 2017
8 pm

@ The Great Star Theater
636 Jackson Street
SF, CA 94133

BUY TIX: https://www.eventbrite.com/e/a-very-merry-misfit-cabaret-tickets-35947383592
FB EVENT: https://www.facebook.com/events/180839462478007/
FB PAGE: https://www.facebook.com/misfitcabaret/
WWW: https://www.katrobichaud.com/

Grab your early-bird discounted tickets while they last!

What do Star Wars, Gremlins, and Clark Griswold have in common? Find out at our next variety show A Very Merry Misfit Cabaret! Campy, decadent, and a little bit naughty, the holidays will never be the same!

Celebrate the holidays with friends and loved ones at Kat Robichaud takes on every Christmas Special from your childhood. With a rotating cast of stunning performers including burlesque by the reigning queen Ms. Viva Las Vegas Frankie Fictitious, drag by the incomparable Carnie Asada, a gremlin or two, and Musical guest Kendra McKinley.

Drawing on the momentum from a Top 10 spot on NBC's The Voice, as well as more than a decade of experience working in the music industry, singer Kat Robichaud brings her band Darling Misfits to The Great Star Theater for Misfit Cabaret, an exciting blend of musical theater, rock 'n' roll and vaudeville. Robichaud and her band create a night of decadence, bawdiness and damsels (not) in distress, complete with everything from burlesque to drag to circus to magic.

For each new show, Robichaud writes two original songs keeping with the theme of the evening (this month: A Very Merry Misfit Cabaret), as well as a special medley to kick off the evening. Imagine a place where your darkest dreams bloom into thrilling life -- that's what Misfit Cabaret is all about.

5. NEW BOHEMIA NYE @ THE MINT - 12.31.17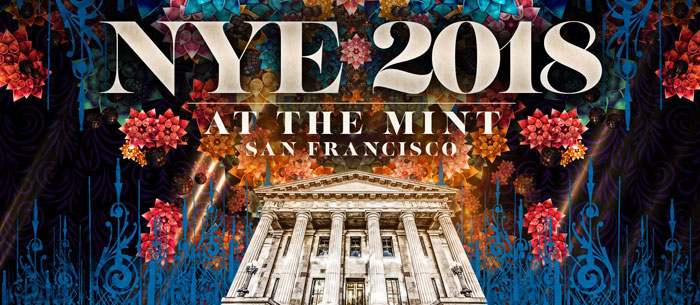 New Bohemia NYE 2018 at the Mint
Sunday, December 31, 2017
9 PM - 3:30 AM

BUY TIX: https://www.ticketfly.com/event/1588729
FB EVENT: https://www.facebook.com/events/369950583450866/
FB PAGE: https://www.facebook.com/newbohemianye/

New Bohemia NYE 2018 is back at the beautiful Mint presented by
Vau De Vire Society, Opel Productions and friends!

At the Mint, you'll ring in the New Year with SF's most eclectic community of Dj's, performers, live musicians, thespians, dancers, artists and beautiful and comical characters. Everything you need to know for what we'll be creating again, can be seen in how it looked last year here so check it: https://vimeo.com/199747348

15 DJ's + live acts on 4 dance floors. There will be 13+ Activated Thematic environments on 2 floors to explore with ambient roaming spectacle, interactive games, cleansing rituals, burlesque, avant-garde performances, aerial, pole dancing, bondage demos, a video mapped inner courtyard, a large art gallery, belly dance & other ethic/world dance, chill spaces, make out rooms, a red light district, photo booth, and other surprises in the dark corners of The Mint.

Music from your favorite Burning Man crews, and more in the works
- WOW! CAST of Music & Primary Spectacle - VAU DE VIRE SOCIETY
- SYD GRIS (Opel / Opulent Temple)
- ALEX SIBLEY (Intec / Stereo)
- ROOZ (Deep Blue)
- ERIC RIGGSBEE (Faultline, Select Start)
- LIQUID LOVE DROPS (Club Exotica)
- NONA FENDER & THE BENDERS
- BRIAN WILLIAMS (Opulent Temple)
- CPTN JAY (Airpusher)
- jζ (Airpusher)
- OONA X (Opulent Chill)
- CONANDRUM (Vau de Vire)
- FILTHY MITCH (Opulent Chill)

Cast of PERFORMING ARTISTS & Room Hosting - VAU DE VIRE SOCIETY - GRUMPY PRINCESS - NONA FENDER & THE BENDERS - Live - OPULENT CHILL - CLEANSING RITUAL by Lucid Dawn, Eenor & Spirit Family - METZALLI A FORTUNETELLER VISUAL /Visuals by Viberations/ INSTALLATION ARTISTS

MORE coming soon
Private VIP rooms available upon request - Ask us!
Still more will be added every week!

2017 VIDEO: https://vimeo.com/192827732
2017 Photos: http://www.facebook.com/pg/opelproductions/photos

Want to get involved? We 're looking for volunteers, artists, performers and theme camps who want to co-create! Contact- syd@opelproductions.com or write us through our FB page: facebook.com/opelproductions
6. THE EDWARDIAN BALL - 1.26 & 1.27.18

The Edwardian Ball returns to the magical Regency Center for two nights
and two day events as well.
The Edwardian Ball
January 26th & 27th
@ The Regency Ballroom
1300 Van Ness Ave.
SF, CA 94109
(8pm-2am)

WWW: https://www.edwardianball.com/

• The Edwardian World's Faire 2018 SF/ Friday, January 26, 2018
BUY TIX/ FRIDAY: https://www.ticketfly.com/purchase/event/1586759
FB EVENT (Friday): https://www.facebook.com/events/726962697498399/

• The Edwardian Ball 2018/ Saturday, January 27, 2018
BUY TIX/ SATURDAY: https://www.ticketfly.com/purchase/event/1586764
FB EVENT (Saturday): https://www.facebook.com/events/687574084783479/

• TWO DAY TIX: https://www.ticketfly.com/purchase/event/1587487

• JAN 27 Edwardian Ball Vendor Bazaar - Daytime Shopping (noon-5pm)
BUY TIX: https://www.ticketfly.com/purchase/event/1586785
FB EVENT: https://www.facebook.com/events/518039225221417/

• JAN 27 Afternoon Tea in The Museum of Wonders/ 2pm-4pm
BUY TIX: https://www.ticketfly.com/purchase/event/1586767
FB EVENT: https://www.facebook.com/events/142630189701361/