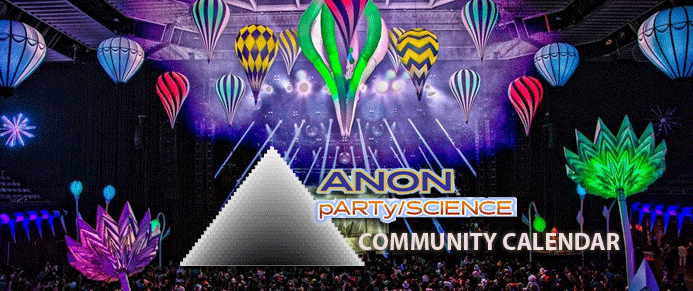 1) A VERY MERRY MISFIT CABARET - 12.20-12.29.18
2) ONEDOME - LMNL LAUNCH PARTY - 12.21.18
3) BAY AREA BURLESQUE CALENDAR - DEC '18 - JAN '19
4) BETH CUSTER / STEPHEN KENT - 12.21.18
5) VAU DE VIRE/ OPEL - NEW BOHEMIA NYE - 12.31.18
6) EDWARDIAN BALL (SF) - 1.25-1.26.19
7) EDWARDIAN BALL (LA) - 2.09.19


1. A VERY MERRY MISFIT CABARET - 12.20-12.29.18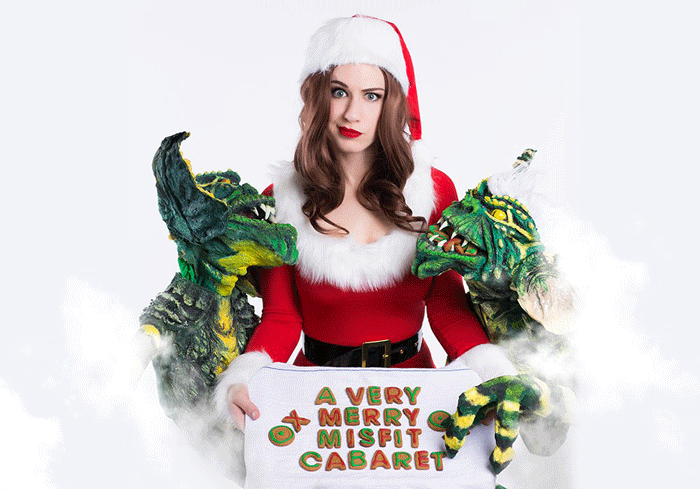 A VERY MERRY MISFIT CABARET HOLIDAY SPECIAL
TWO DECEMBER WEEKENDS (THU-SAT/ 6 SHOWS)
THURSDAY, FRIDAY & SATURDAY DECEMBER 20, 21 & 23 AND 27, 28 &, 29, 2018
@ 8 pm

@ Z Space
450 Florida Street
SF, CA 94110
MAP

WWW/ SHOW: https://www.krmisfitcabaret.com/
FB EVENT: https://www.facebook.com/events/464824383925934/
FB PAGE: https://www.facebook.com/misfitcabaret/
WWW / KAT: https://www.katrobichaud.com/

Grab your tickets early, while they last!

WEEK ONE:
Reserve TIX for Thursday, Dec 20th
Reserve TIX for Friday, Dec 21st
Reserve TIX for Saturday, Dec 22nd

WEEK TWO:
Reserve TIX for Thursday, Dec 27th
Reserve TIX for Friday, Dec 28th
Reserve TIX for Saturday, Dec 29th

Kat Robichaud takes on all your favorite Christmas Specials from your childhood. With a live band and rotating cast of stunning performers including reigning burlesque queen, Frankie Fictitious, holiday drag by the incomparable Carnie Asada, Gremlins, Musical Guests, and MORE!

Don't wait under the mistletoe, Grab your tickets now!

Kat brings her band Darling Misfits to Z Space for this exciting blend of musical theater, rock 'n' roll and vaudeville. Robichaud and her band create a night of decadence, bawdiness and damsels (not) in distress, complete with everything from burlesque to drag to circus to magic. For each new show, Robichaud writes two original songs keeping with the theme of the evening (this month: A Very Merry Misfit Cabaret), as well as a special medley to kick off the evening. Imagine a place where your darkest dreams bloom into thrilling life -- that's what Misfit Cabaret is all about.
2. ONEDOME - LMNL LAUNCH PARTY - 12.21.18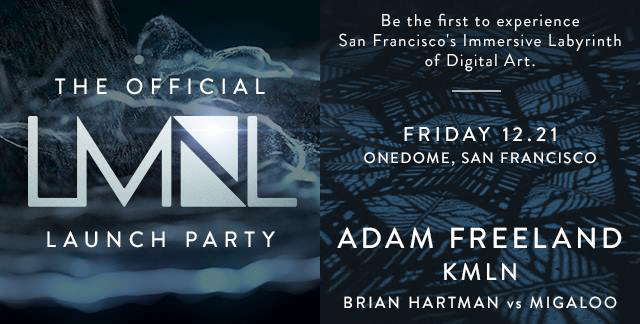 The Official LMNL Launch Party
Friday, December 21, 2018
@ ONEDOME
1025 Market Street
San Francisco, CA 94103
9PM-2AM

Be the FIRST to experience San Francisco's immersive Labyrinth of Digital Art
with headliner ADAM FREELAND.

FACEBOOK EVENT: https://www.facebook.com/events/512273372612687/
BUY TIX: https://onedome.global/lmnlopeningparty/
WWW.ONEDOME.GLOBAL: https://onedome.global/

Admission gives you access to the launch party, our resident herbal elixir bar Elixart, and you will be the first to experience LMNL - 14 interactive installations and rooms, a 60+ minute, open flow (museum-like) immersive experience, located within the 10,000 sq ft lower level of Onedome, San Francisco's interactive arts & entertainment venue.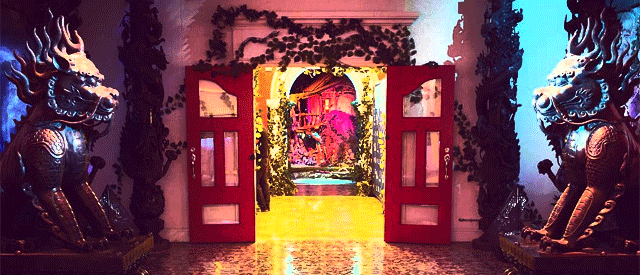 Headliner Adam Freeland, one of the pioneers of electronic music is supported by rising stars KMLN, Brian Hartman and Migaloo... Get ready for a night of sultry beats and magical experiences to remember. We are excited to invite you on Winter Solstice to be one of the FIRST to experience LMNL - San Francisco"s premiere immersive experience featuring a labyrinth of interactive digital art... and we are throwing an epic launch party that will go down in history, to mark this momentous occasion as we reveal the magic that is LMNL to the world.

LMNL's doors officially open to the public on December 22, 2018


3. BAY AREA BURLESQUE CALENDAR - DEC '18 - JAN '19



Here's Vixi Vale with the hottest way to wrap up 2018 and ring in the New Year.

Cheers, burlesque fans! Our calendar is full of fantastical ecdysiastical delights this Winter. Here are some highlights:

- Thurs. 12/20 - Island Hospitality - Burlesque, Records & Rum @ Pagan Idol, 375 Bush St, SF

- 12/20-12/29 - Kat Robichaud's Very Merry Misfit Cabaret Holiday Special @ Z Space, 450 Florida St.

- Mon., 12/24 - Monday Night Hubba Upstairs (Every Single Monday Night!) @ DNA Lounge, SF

- Sat., 12/29 - Sinister Twist"st' Pre-NYE 'Kick 2018 to the Curb' Show @ Benders, SF ($5 @ the door)

- Mon., 12/31 - Hubba Hubba Revue's New Year's Eve Burlesque Bash @ The UPTOWN, Oakland
- Fri. 1/4 & Sat. 1/5 - 8th Annual Bowie Bash @ The Chapel, SF

- Fri., 1/11 - Hubba Hubba Revue's "Bon Appetit!" @ DNA Lounge, SF
- Sat. 1/12 - Bunny Pistol's Bang Bang Cabaret @ The RIC, 5515 College Ave. Oakland
And this is just a taste of what's in store! Follow VIXI online for more Bay Area Burlesque updates, and you could win one "Vixi Vale's Burlesque Bon Vivant Giveaways" with free tickets & more! Catch me if you can on Facebook or at the Starlight Room Cabaret - XO, Vixi


5. NEW BOHEMIA NYE @ THE MINT - 12.31.17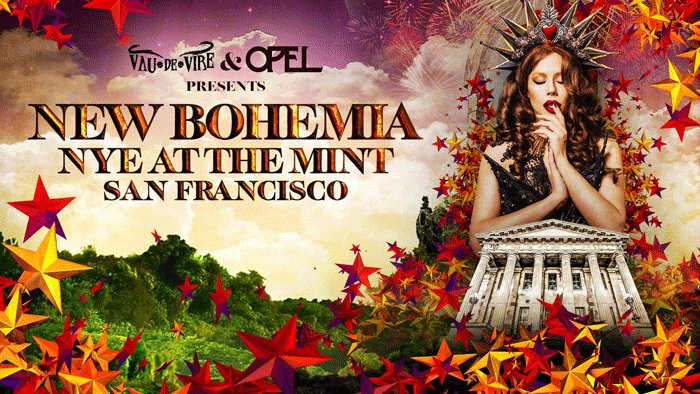 New Bohemia NYE 2018 at the Mint
Sunday, December 31, 2017
9 PM - 3:30 AM

BUY TIX: https://www.eventbrite.com/e/new-bohemia-nye-at-the-sf-mint-tickets-52233587065
FB EVENT: https://www.facebook.com/events/280875119435343/
FB PAGE: https://www.facebook.com/newbohemianye/
VIDEO: https://vimeo.com/300017370

New Bohemia NYE 2018 is back at the beautiful Mint presented by
Vau De Vire Society, Opel Productions and friends!

Monday, December 31st - NYE 2019!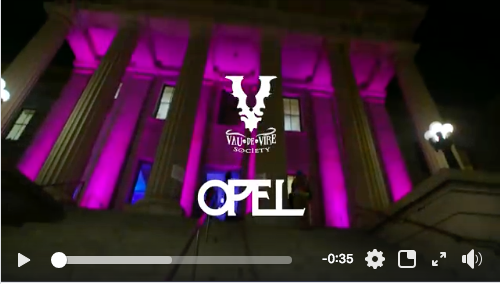 New Bohemia NYE at the Mint is back at the beautiful Mint for Year 3, for people looking for something (truly) special on this too easily over hyped party night.

Co-created by the Vau de Vire Society & Opel Productions now in our 6th year,
what we do inside the Mint - there's nothing like it anywhere.

Music in 5 Areas with...



MICRO PARTIES & PERFORMANCES W/

VAU DE VIRE SOCIETY
facebook.com/vaudeviresociety

GRUMPY PRINCESS
"MAD tea with Grumpy Princess"
facebook.com/therealgrumpyprincess/

OPULENT CHILL
facebook.com/opulentchill

CLEANSING RITUAL by Lucid Dawn & Spirit Family,
w/ live sound magick by EEnor

KINK LOUNGE
- Hosted by Twisted Windows
twistedwindows.com
facebook.com/twistedwindows

LIVE MUSIC ROOM
- with Gooferman & the Klown holding court
+ Nona Fender & The Benders & more tba

PSYCHICS / DIVINATION / WITCHCRAFT VAULT

BLACKLIGHT ART GALLERY

VISUAL / INSTALLATION ARTISTS
Felix Art Wall
Mad-Dog
w/ Many more TBA

Mapping & Visuals by Viberation and VJ Pixelpusher
http://viberation.com/
http://vjpixelpusher.com

Private VIP rooms available upon request - Ask us!

For examples of what to expect, check this nice video montage of New Bohemia NYE 2018: https://vimeo.com/300017370

OR See the Pics from past years!: www.facebook.com/pg/opelproductions/photos

Want to get involved? We 're looking for volunteers, artists, performers and theme camps who want to co-create! Contact - participate@opelproductions.com or fill out our participation form https://goo.gl/xF8ym1

Dozens of DJ's + live acts on 5 dance floors. There will be 17+ Activated Thematic environments on 2 floors to explore with ambient roaming spectacle. Awesome performers to wow you, artists showing work. Interactive games, cleansing rituals, burlesque, avant garde performances, aerial, pole dancing, bondage demos, a video mapped inner courtyard, a large art gallery, belly dance & other ethic/world dance, chill spaces, make out rooms, a red light district, photo booth, and other surprises in the dark corners of The Mint. Music from your favorite Burning Man crews, and more in the works - WOW!

There is nothing like it.

NYE 2019 - Let's Ring it in Together!
------------------------------------------------
On 'The Mint':

The Mint, built in 1874, also known affectionately as The Granite Lady, is one of the few that survived the great 1906 San Francisco earthquake. Located in the heart of the city at 5th and Mission, you've seen it from the outside many, many times. Have you seen the inside? Few have. Take a virtual tour here: http://thesanfranciscomint.com/tour/
6. THE EDWARDIAN BALL - 1.25 & 1.26.19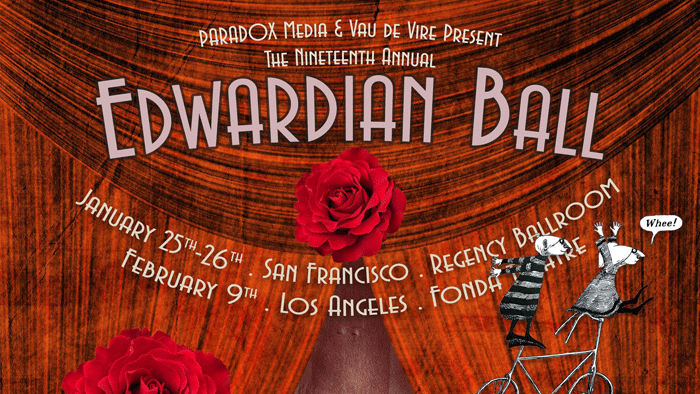 The Edwardian Ball returns to the magical Regency Center for two nights
and two day events as well.
The Edwardian Ball
January 25th & 26th, 2019

@ The Regency Ballroom
1300 Van Ness Ave.
SF, CA 94109
(8pm-2am)

The world-famous Edwardian Ball is back for it's 19th season, returning to the beautiful Regency Ballroom for two days of elegant celebration! Music, dance, fine art, theater, circus, gaming, storytelling, costumes, vending, oddities, and of course, the art & stories of Edward Gorey!


This year's theme is "The Rose Pedal Garden", featuring a bicycle-powered garden of playful wonders, and featuring Gorey's cranked-up classic, "The Epiplectic Bicycle."

Our 2019 SF events include:
=-=-=-=-=-=-=-=-=-=-=-=-=-=-=
Fri, Jan 25th - The Edwardian World's Faire (8pm-2am)
Sat, Jan 26th - Daytime Vending Bazaar (12-5pm)
Sat, Jan 26th - SOLD OUT: Afternoon Tea in the Museum (2-4pm)
Sat, Jan 26th - The 19th Annual Edwardian Ball (8pm-2am)

All events are all ages. Complete info, applications, updates,
and the latest & greatest at www.edwardianball.com.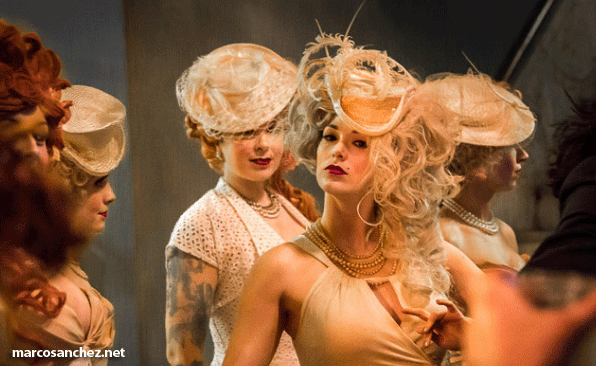 WWW: https://www.edwardianball.com/

- The Edwardian World's Faire 2019/ Friday, January 25, 2019
BUY TIX/ FRIDAY: https://www.ticketfly.com/purchase/event/1782720/
FB EVENT (Friday):https://www.facebook.com/events/2104667709847387/

- The Edwardian Ball 2019/ Saturday, January 26, 2019
BUY TIX/ SATURDAY: https://www.ticketfly.com/purchase/event/1782722
FB EVENT (Saturday):https://www.facebook.com/events/2104667709847387

- TWO DAY TIX: https://www.ticketfly.com/purchase/event/1784566

- JAN 26 Edwardian Ball Vendor Bazaar - Daytime Shopping (noon-5pm)
BUY TIX: https://www.ticketfly.com/purchase/event/1784759/
FB EVENT: https://www.facebook.com/events/518039225221417/

- JAN 26 Afternoon Tea in The Museum of Wonders/ 2pm-4pm
SOLD OUT

••••••••••••••••••••• 7. EDWARDIAN BALL/ LOS ANGELES •••••••••••••••••••••

Saturday, February 9th, 2019
@ Fonda Theatre
6126 Hollywood Blvd, Los Angeles

BUY TIX: https://www.ticketfly.com/purchase/event/1784589/
FB EVENT: https://www.facebook.com/events/333121730825092/