1. HOW WEIRD FESTIVAL - 5.01.16
2. VAU DE VIRE RAISES NEW BIG TOPS!
3. "LOOK WHAT SHE DID!" LAUNCHES WEBSITE
4. GRAY AREA ART + TECHNOLOGY
5. UNDERGROUND NOMADS
6. JAZZ DAY by THE BAY - 4.30.16
7. BIG TROUBLE IN LITTLE CHINA - 5.19-5.21.16
8. LIGHTNING IN A BOTTLE - 5.25-5.30.16
Mailing List Sign Up


1. HOW WEIRD FESTIVAL - 5.01.16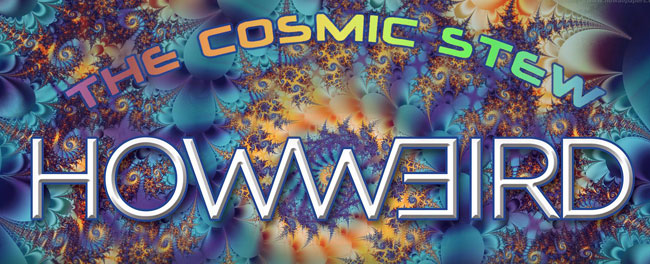 How Weird 2016 - "The Cosmic Stew"
Sunday May 1, 2016
Noon - 8pm
Howard & 2nd Streets, SF, Earth
Three Entrances @ 
- Howard & 1st - Howard & New Montgomery - Mission & 2nd Streets
$20 for a Magic Sticker at the faire entrances.

WWW: http://HowWeird.org/
FACEBOOK EVENT: https://www.facebook.com/events/840248192751391/

10 stages of cutting-edge electronic dance music, an expaned Art Alley, aerial artists above the center intersection, and live bands along the new walkway on 1st Street. 

A cosmic stew of creative expressions and unique perspectives. Come in colorful costume!

MUSIC STAGES + DANCING THE 2016 DANCE MUSIC STAGES ARE PRODUCED BY…
- Muti Music and Enchanted Forest and Northern Nights
- Underground Nomads and Hookahdome
- Opel & Opulent Temple
- Mountain Lion Hi-Fi
- Think You Can DJ
- Party Babas
- Symbiosis
- Pulse SF and more!
X-tra Weird Decor by AnonEvents
+
BEAUTIFUL ART ALLEY + FANTASTIC VENDING + FOOD AND DRINKS!

The price of the MAGIC STICKER @ $20 comes with lots of discounts and savings, fun activities and free things. Use it at all of the faire vendors and bars, including $2 off each alchoholic drink. Presale Magic Stickers are $15. https://www.eventbrite.com/e/how-weird-2016-tickets-22471620221

Experience the fun. Feel the magic. Be Weird!
2. VAU DE VIRE RAISES NEW BIG TOPS!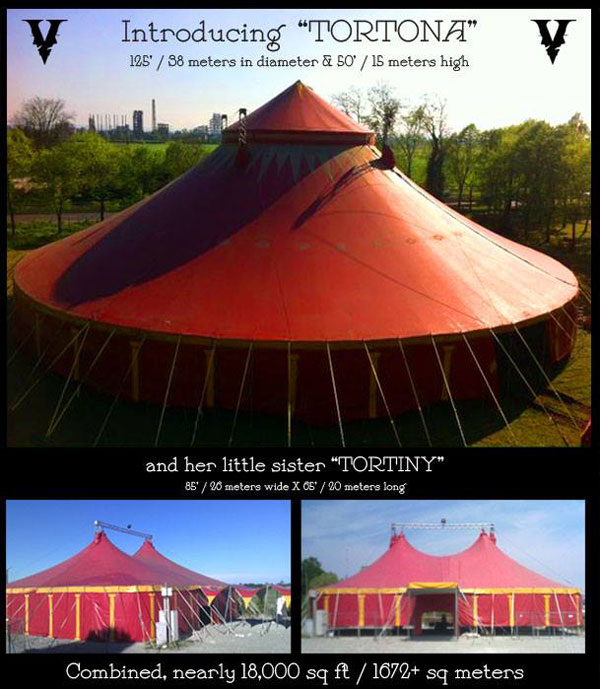 Big Breaking news from our friends at the Vau de Vire Society

Behold "Tortona" & "Tortiny," Vau de Vire's new big top and not-quite-so-big top circus tents!

After literally scouring the Earth for exactly the right fit, serendipity led them to these two bellisimas in Italy — Tortona, Italy, to be precise, which now have become their namesake>

The VdV roustabouts will be erecting these two magical mansions in the next couple months at a secret (for the moment) Bay Area location, then taking them out to the Symbiosis Festival in September, then ... oh the places they'll go! .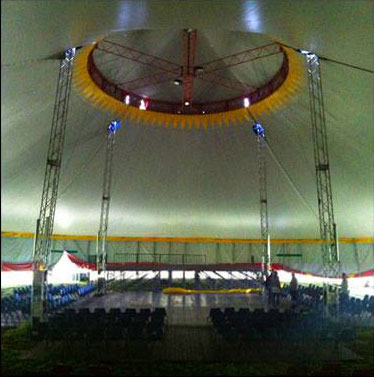 Huzzah for this welcome Bay Area Circus expansion! We look forward to experiencing a whole new world of performance adventures under these new domes of delight! More news as plan develop!

WWW: http://vaudedviresociety.com
VdV FACEBOOK PAGE: https://www.facebook.com/vaudeviresociety/


3. LOOK WHAT SHE DID! LAUNCHES WEBSITE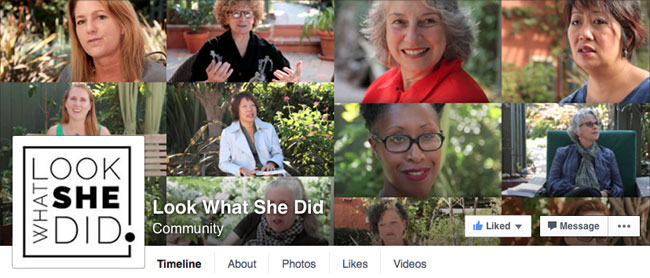 Look What She Did!

A group of dear friends in Los Angeles have launched a cool website that
will feature a growing body of video stories of amazing woman who have done
and are doing incredible things. Each video features a storyteller talking about
the one woman who most inspired them. The time has come to get word
of these women out there so that they can continue to inspire this
generation and generations to come. Check it out!

WWW: http://lookwhatshedid.com
FB PAGE: facebook.com/lookwhatshedid/
YOUTUBE: youtube.com/user/lwsdchannel
TWITTER: twitter.com/LookWhatSheDid/
INSTAGRAM: instagram.com/lookwhat_shedid/
MAILING LIST: http://lookwhatshedid.com/index.php/subscribe/


4. Gray Area Art + Technology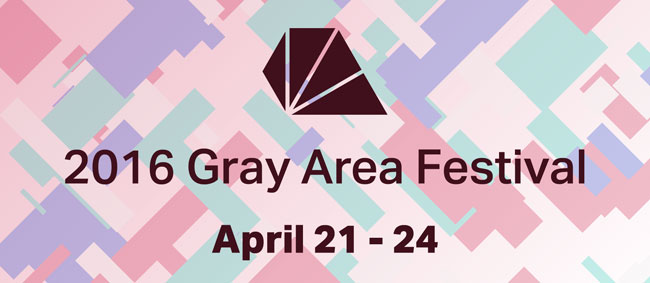 Gray Area Festival (April 21-24) …
A conference, performances, workshops, and an exhibition surveying culture
through the lens of art and technology. - http://grayareafestival.io/

Just part of what they instigate and enact!

WWW: http://grayarea.org
FB PAGE: https://www.facebook.com/GrayArea/
Gray Area / Grand Theater
2665 Mission Street
SF 94110


5. UNDERGROUND NOMADS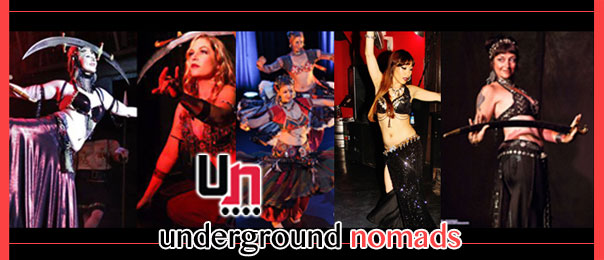 UNDERGROUND NOMADS
@ 1192 Folsom St. SF - Every Tuesday
Keeping the Global Vibe Alive - Tribute to our Co-founder Cheb i Sabbah!
8PM: Music starts - 9:15 & 10 Bellydance Performance Sets - Midnightish - Ends
April 12: Rafael | Amberetta, Surreyya, FatChanceBellyDance, May Yang, Wendy Marlatt
April 19: Suresh | Paige Lawrence, Nathalie Tedrick
April 26: Santero| Salimpoiur School, Millie Rose, Onyx, Kamille

WWW: http://www.undergroundnomads.com/
FACEBOOK PAGE: https://www.facebook.com/UndergroundNomads/
FACEBOOK EVENT: https://www.facebook.com/events/595024257182309/



6. JAZZ DAY by THE BAY - 4.30.16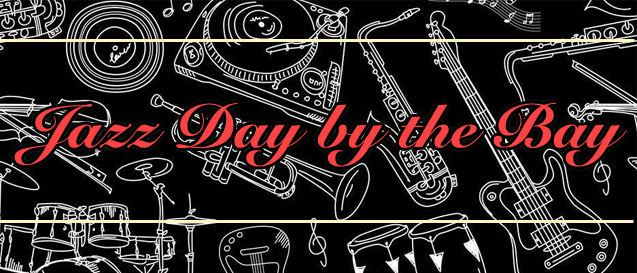 International Jazz Day By The Bay
Saturday, April 30 at 9:00pm
@ The Seahorse Supper Club
305 Harbor Drive
Sausalito 94965
$12 Cover.

Celebrating International Jazz Day along The Bay
Featuring Modern + Traditional & "NU" Jazz + Jazz Fusion + Swing
+ House Jazz & Rock performed by a big lineup of great players (TBA)

Large Dance Floor /New Sound System & Lighting/
Outdoor & Indoor Areas - Abundant Free Parking

FB EVENT: facebook.com/events/1680763308861767/


7. BIG TROUBLE IN LITTLE CHINA - 5.19-21.16



BIG TROUBLE IN LITTLE CHINA
A Live Immersive Entertainment Experience.
Movie, Mayhem and More!

Only 3 Shows!
Thu. May 19, Fri. May 20 & Sat. May 21, 2016
@ The Great Star Theater
636 Jackson Street
Chinatown
Come watch the John Carpenter cult-classic movie in a crazy enhanced theatrical environment
with 3 projectors, live visuals effects, explosions, martial artists, music, special guests and more!

WWW: http://greatstarmovies.com
FB PAGE: https://www.facebook.com/greatstarmovies/
!!! BUY TICKETS !!!

Conceived, Produced & Directed by Mad Dog Madigan
(Art Director of The World-Famous Edwardian Ball, Vau de Vire Society,
Opulent Temple White Party, New Bohemia and PhantasmSF)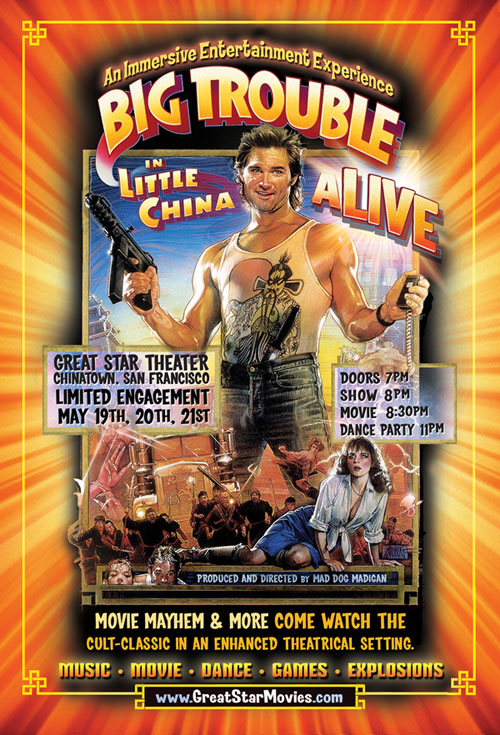 A Mystical, Action, Adventure, Comedy, Kung Fu, Monster, Ghost Story! This high-octane action comedy takes all that was worthwhile from decades of B-flicks and distills it into a maximum-concentration of cinematic TNT, featuring the infinitely charming, dashing and utterly-clueless hero, Jack Burton played by everyone's favorite, Kurt Russell and featuring Sex in the City's, Kim Cattrell at the reluctant and tenacious love interest. (PG-13)

The Madness Begins @ 7:00 Doors
8:00 - Circus Show
8:30 - Movie
9:15 - Intermission
11:00 - Live Show/ Dance Party
(W/ Super-Special Guests,
The Chinatown Circus Show
Featuring: Fou Fou Ha!, Big Trouble Dancers and more...
+
Beer, Wine and Champagne Cash Bar + Candy & Concessions
+ Hot Popcorn + Soft Drinks + Smoking Area


8. LIGHTNING IN A BOTTLE - 5.25-5.30.16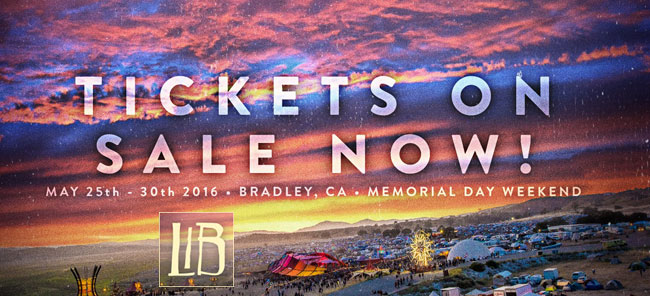 Lightning in a Bottle returns to Central California this Memorial Day Weekend
(May 25 - May 30) - with its magic blend of music, art, wellness and sustainability
in a great celebratory festival.

The art monsters at the Do LaB return once again to the Lake San Antonio Recreation Area
near Bradley, CA (3 hrs from the Bay Area.)
Get yourself inspired for LIB 2016, by watching the Official LIB 2015 Video
Just a taste of what lies ahead @ LIB 2016.

I was told tickets are currently 75% sold out, so people should get their tickets soon!

LIGHTNING IN A BOTTLE
San Antonio Recreation Area (North Shore)
2091 New Pleyto Road
Bradley, CA 93426
GOOGLE MAP

WWW: http://lightninginabottle.org
BUY TICKETS: lib2016.eventbrite.com
FB EVENT: facebook.com/events/877786572258950/